Rover dans la glace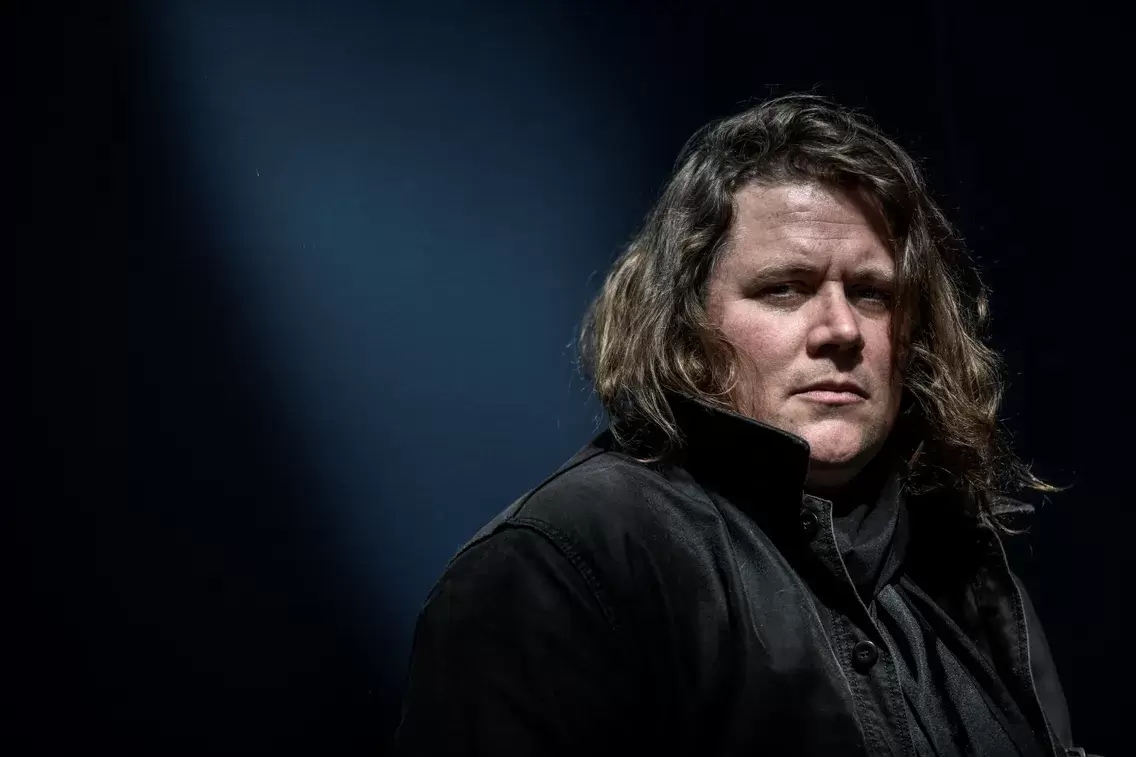 Rover dans la glace
Rover dans la glace
Depuis ses débuts d'artiste solo et du « projet Rover », Timothée Régnier a posé sa -grande- patte sur une musique qui vient de loin et s'ancre aux multiples sonorités qu'il a biberonnées dans une famille globe-trotteuse et mélomane. Cadet d'une fratrie de trois garçons, en raison du nomadisme professionnel d'un paternel travaillant chez Air France, la musique pour Timothée fut d'abord une affaire de famille chez les Régnier expatriés. On y écoutait beaucoup la musique anglo-saxonne des sixties et des seventies, décennies que Tim n'a pas connues (il est né en 1979), mais aussi Gainsbourg ou Bach. D'une adolescence new-yorkaise, Timothée a ramené la maîtrise de l'anglais et un bain des musiques variées fleurissant à l'époque dans la mégapole où tout bouge. L'étape du groupe de rock sera naturellement la suivante, à l'instar des Strokes, dont deux membres furent élèves du même lycée.
Tout cela est désormais de notoriété publique, les interviews, la promo et les échanges avec les spectateurs se chargeant de dévoiler un peu de ce parcours, de ce qui a nourri et permis la naissance de Rover. Tout du moins de ce qu'il ne cache pas par pudeur et légitime envie de préserver sa vie privée…
On connaît aussi la carrière avortée de rugbyman, avec une blessure plus grave que les autres, l'épisode libanais avec le groupe punk « The New Government » où il fait ses premières armes scéniques auprès de son frère Jérémie. Une expulsion et un gros chagrin plus tard, Timothée va remonter à la surface pour faire éclore ce Rover dont la gestation se fera entre Berlin et le Trégor.
Deux albums suivront : « Rover » et « Let it glow » suivis aujourd'hui par « Eiskeller », son troisième album, au coeur glaçant d'une pandémie qui fige le monde, mais aussi au sein (de glace) de l'immense ancienne glacière bruxelloise St Gilles. Un lieu un peu l'équivalent de ce que furent « Les Frigos » parisiens, désaffectés mais ayant accueilli nombre d'éphémères structures et performances musicales avant d'être détruits.
Un vaste espace souterrain frigorifique, aussi improbable qu'inconfortable et apparemment impropre à la création musicale, un désespoir d'ingénieur du son ! Mais Rover aime les défis, les lieux qui ont une histoire et une âme, comme en sont dotés les instruments proches de la voix (les cordes à corps creux notamment), voix qu'il double "à la Lennon". Apprivoiser le lieu ne fut, révèle-t-il, pas une mince affaire, mais l'homme aime à se mesurer à ce qui est rude, qu'il s'agisse de froid, de solitude, d'environnement hostile, de projet un peu givré. Pour se prouver qu'il en est capable bien sûr, mais aussi pour se mettre totalement face à lui-même, littéralement pour « se regarder dans la glace »…
Iceberg
Son premier album avait bénéficié d'un excellent producteur (Samy Osta) et le deuxième des compétences et de la structure d'un studio analogique tenu par des passionnés (Kerwax, à Loguivy-Plougras, toujours en Trégor) et dans les deux cas de gangs de musiciens chevronnés qui l'accompagnèrent en studio et pour de longues et belles tournées -que de concerts mémorables- en groupe, en duo, parfois en solo.
Il fallait donc que Timothée se lance un nouveau pari : un album entièrement cousu de ses mains dont, excepté le mixage, il assume tous les aspects, de la composition et l'écriture aux instruments (et machines) à la production. Et aussi les erreurs, les fantômes -ne parle-t-on pas du spectre musical- , les imperfections qui sont la preuve qu'il y a là de l'humain : « No machine, I'm no machine ».
Le pari est tenu et les treize titres de « Eiskeller » possèdent une certaine similarité de son qui, à la première écoute paraît uniforme. Rover n'a pas joué le facile ou l'évident, dans son souterrain transi. Mais au fur et à mesure émergent des titres plus mélodiques, d'autres plus expérimentaux, des coins de banquise et des espaces brûlants. Eiskeller est un peu un iceberg. Ce qui est sous la surface, sous l'apparence, est plus grand et plus surprenant que ce qui apparaît au jour, mais il faut plonger pour le sonder.
Peut-être parce que, par rapport à ses deux albums précédents, « Eiskeller » se rapproche plus de ce qu'il est convenu d'appeler un « concept album » ?
Lors de la tournée « Out of the blue », en duo avec Sébastien Collinet -musicien aux multiples talents-Rover dépeçait ses chansons pour en mettre au jour l'esquisse, l'épure, se libérant ainsi d'arrangements familiers.
Il fit de même en réinterprétant en solo le « Revolver » des Beatles à la Cité de la musique à Paris lors d'une brève éclaircie dans la crise sanitaire. Débarrassés de leurs ornements, les morceaux lui permettaient alors d'improviser sur leur trame devenue visible, comme si l'on séparait les pistes d'un enregistrement pour n'en garder que » la substantifique moëlle ».
Ce processus trouve donc ici un nouveau développement, surtout dans les morceaux les plus « bidouillés » où il déforme -c'est presque dommage- sa voix généreuse et naturelle. On sent un énorme travail pour arriver à ce que des « outils » (instruments ou machines) produisent des sons proches de l'instrument primal qu'est la voix. Avec toutefois un petit regret (nobody's perfect) pour le jeu de batterie sur certains titres
Comme la descente dans les profondeurs de la grotte-glacier, un peu dangereuse, inhospitalière, « Eiskeller » quitte la surface et ne se laisse pas aussi aisément apprivoiser que ses prédécesseurs. C'est un album qui met au défi de le suivre jusque-là, de faire l'effort de dépasser l'apparent, le superficiel, le glaçage (sans jeu de mot) du gâteau.
« Eiskeller » est un album risqué, qui se mérite et fait écho à l'ère glaciaire mondiale de mois de pandémie. En filigrane l'évidence d'un nécessaire changement de direction, d'un besoin d'abandonner la surface pour aller dans la profondeur des choses, de ne pas adhérer sans réfléchir. De ne pas aimer sans comprendre.
© Dee Brooks
8.5.2021
Photo Claude Gassian